All photos are not mine. All we were from Tumblr/Google. Credit to owners.
TL;DR at bottom.
See, I normally never blog about K-Pop related controversies, or issues, but I just have a question that's just been nagging at me for a while, and it's especially relevant today.
How did you guys know Baekhyun's brother was getting married? And how did you find the marriage location/party?
So normally, I don't really shit on sasaeng fans. Not because I support their actions; I really, truly do not condone it. It's generally because I'm someone who tends not to really care much about things that don't affect me. Call it self-centered, or whatever you may, but if it's not something I can solve because how am I supposed to really stop all the sasaeng fans out there? then I just don't really care/have an opinion about it.
Even now, with the current Baekhyun-wedding situation, I still don't have much strong opinions on it. I do have questions though.
- At what point did it cross someone's mind to think, "TODAY I SHALL FIND OUT WHETHER BAEKHYUN'S BROTHER IS MARRIED OR NOT. IF NOT, PERHAPS HE IS ENGAGED AND WILL SOON WED. I WILL THEN GATHER ALL MY FELLOW SASAENGS AND CRASH HIS WEDDING, THAT MAY SOON BE APPROACHING, IN HOPES THAT WE WILL FIND BAEKHYUN AND THE REST OF EXO!" I seriously wonder if that was someone's exact thought process, because if it was... I'm speechless.
- I read on Tumblr that fans arrived before Baekhyun arrived. They were bugging a lot of guests at the wedding asking if/when Baekhyun and the rest of EXO were coming. And again I want to ask, how the hell did you find the damn reception center?!
- So if you're a sasaeng fan, in definition, you're someone who is an "
excessively obsessed Hallyu fan" and "extreme fans who stalk their idols and invade their privacy with questionable methods." So, basically someone who's crazy "in-love"/obsessed, right? So... can I have an explanation as to why
punching someone's throat in hopes of damaging their vocal chords and ruining their career
is showing love? Again, speechless.
- Also, showering the front of the SM building with chrysanthemum flowers (flowers that are supposedly used traditionally for dead people) because Baekhyun ignored you? ... Really?
- Does making your idols apologize/feel sorry for your wrongful actions make you happy? I, for one, would not want my idol to feel like they're a burden on my life, and vice versa.
- To make people that generally seem good-natured, (I say "seem" because I don't personally know them, although I'd give up a lot to) spew out posts that seem so angry... do you feel some sort of power over them? Like "WOW, I HAVE THE POWER TO MAKE TAO ANGRYZ"? Seriously though, what if he goes wushu on your ass?
Seriously, I still care for you sasaeng fans.
Fair warning though, no?
Granted, he seems to fail a lot with his wushu moves on TV.


Now, what I'm about to say is just personal views, so don't feel the need to get all offended because you don't agree with what I'm gonna say:
1. To people who say that Tao shouldn't be such a sensitive ass about privacy since he gave up that right after he decided to become a famous, public figure: See, I agree with this to a certain degree. First of all, no one forfeits that right once they become a public figure. Privacy is privacy. You get less of it, yes. You absolutely should not have NONE of it, though. It's one thing to be photographed and followed on the sidewalks, or at the airports even. It's a totally different thing to be crashing a celebrity's relative's wedding. Some territories are too private, and there's a boundary that shouldn't be crossed. Now, if this was Baekhyun's wedding, it still would be inappropriate, but at least it's understandable, to say the least. But it's his brother's.
Which goes to my second point...
2. I never understood people who can't seem to
see things from the idol's point of view
. Would you like it if someone crashed your relative's wedding because of you? Would you want to have to then go and apologize a bazillion times to the groom and bride? Would you then proceed to feel guilty, and incredibly ashamed of yourself for becoming an idol?
Why, oh why, didn't you listen to your extremely conservative Asian parents and just become a damn accountant?
Would you want to get punched in the throat?
And lastly...
3. How do sasaeng have time for this crap? God damn son, I have so much work due to do that I just want to cry in my mother's lap as she smothers me with love and food. How you gonna be out paying crazy amount for taxis to follow your oppa? I don't even have money for McDonalds sometimes.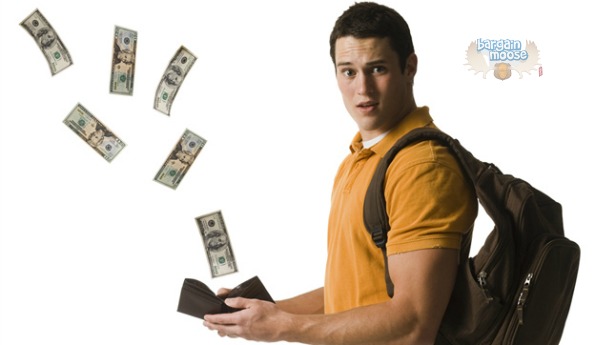 TL;DR:
In all seriousness though, if you have the resources, and time for school, do attend. I mean, following around your oppas and unnis aren't going to get your a job. And you're probably going to need a job for all that K-Pop merch, right? Privacy is privacy, no matter how much of it an idol has to give up.
Think before you act.
- Your unni that needs to start working,
Dee